4th of July on the Cheap
4th of July 2018 – Fireworks, Festivals and Parades
BOOM! BANG! CHEAP! Fourth of July festivities abound in the metro Denver/Boulder area. We've found some of the no-cost and low-cost festivals, feasts and parades to keep the family entertained. Events are listed alphabetically for easier review. We expect to add more events, as they're announced closer to the holiday — so check back often.
In case of bad weather or other circumstances, some events may be cancelled. However, celebrations (including fireworks displays) usually go on as planned. Check back here and on event websites for updated information.
Here's what's bursting July 2, 3 & 4: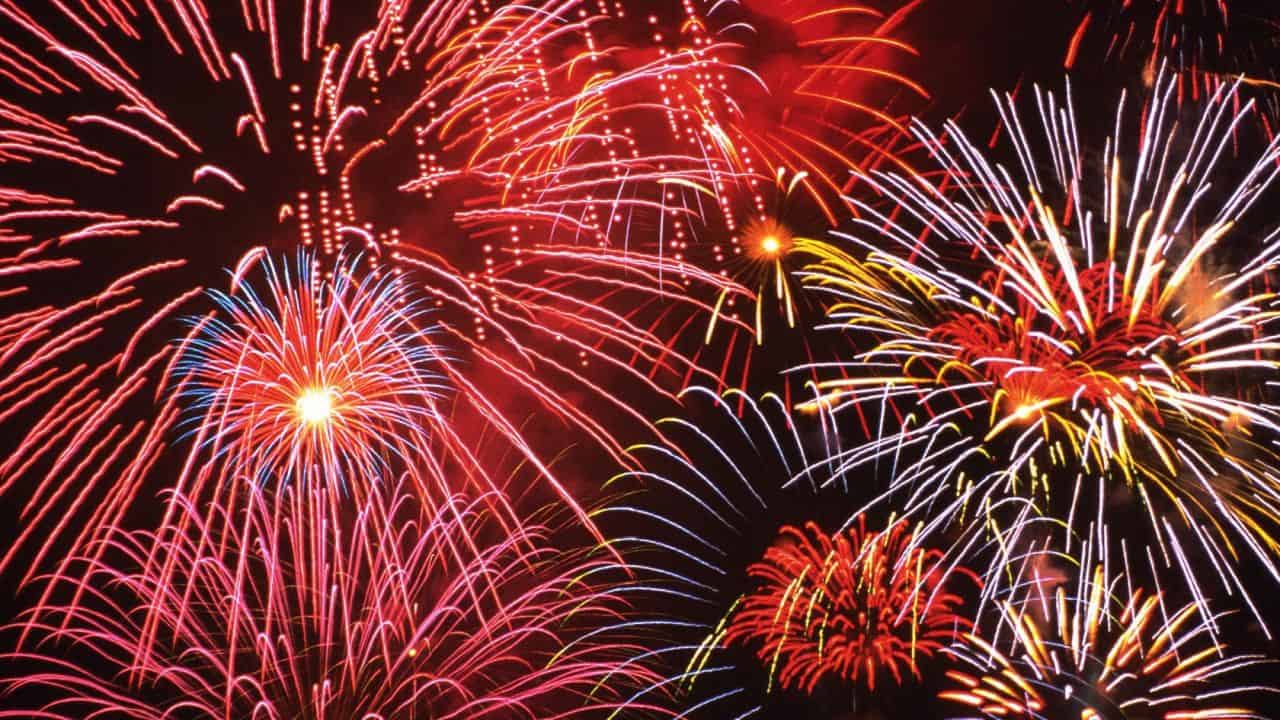 Monday, July 2
Four Mile Historic Park's Old Fashioned July 4 Celebration – From 5 p.m. to 10 p.m., delight in old-fashioned games, historic demonstrations, live music, horse-drawn wagon rides and more. Food and drink will be available for purchase from food trucks and a beer garden. Bring a blanket and stay to watch the Glendale fireworks show. FREE entry. No pets, outside food or beverages, smoking or flammables. 715 S. Forest St., Denver; 720-865-0800.
Glendale Fireworks Show – One of the largest and oldest in Denver. Starts at dusk (about 9 p.m.) Prime viewing spots at 600 and 650 Cherry Street, along Exposition Dr. (between S. Cherry & Four Mile House), north of Virginia Avenue, south of Cherry Creek Drive and west of Colorado Blvd. Many people gather in and around the parking lots at Whole Foods Colo. Blvd. and CitySet to watch.
Tuesday, July 3
Civic Center Independence Eve Celebration — Denver's Civic Center Park(Broadway & Colfax), 8 p.m. to 10 p.m. FREE concert featuring patriotic and contemporary favorites from Chris Daniels & The Kings and the 101st Army Band of the Colorado National Guard, accompanied by a light show display on the Denver City & County Building and dazzling fireworks finale. Starting at 4 p.m., enjoy food truck fare along with beer & wine gardens. Lawn seating available on first-come, first-served basis. Takes place rain or shine. Civic Center is easily accessible by light rail, bus, bicycle or 16th Street free MallRide so use public transportation. 303-861-4633.
Colorado Rockies Post-Game Fireworks — The Rockies play the San Francisco Giants at Coors Field at 6:10 p.m., followed by a huge fireworks display. Tickets start at $21.
Denver Union Station Stars & Stripes Express Fest — 1 p.m. to 10 p.m. Party through the decades with local Denver tribute bands from the 60s, 70s, 80s, 90s and today. Held on the Plaza Beer Garden Patio. Lineup includes: Boomers, New Sensations and Phat Daddy. Boulder's Avery Brewing Co. will be on-site this year offering beer specials, along with giveaways.
Littleton Red, White and You Celebration — 5 p.m. to 10 p.m. Food, beer & wine garden, exhibits, bounces houses, FREE concert at 7 p.m. Fireworks at 9:30 p.m. Clement Park, 7306 W. Bowles Ave., 303-409-2100.
Wednesday, July 4
Arvada Fireworks Display — Arvada's Independence Day Celebration returns to its roots, focusing on the core of the holiday–fireworks! Gates at the Stengler Sports Complex open to vehicles at 7 p.m. Fireworks start at 9 p.m. No personal fireworks, alcohol or pets allowed. You can bring propane grills for cooking. The park is at 58th and Oak St.
Aurora 4th of July Spectacular — FREE activities go from 6 p.m. to 10 p.m. Live music, delicious food and fireworks at 9:30 p.m. Parking permitted at Town Center at Aurora, Community College of Aurora and Aurora City Place. Or take the RTD R-Line to Aurora Metro Station. Held at the Aurora Municipal Center Great Lawn, 15151 E. Alameda Pkwy.
Boulder: 4th on Pearl — Special edition of Bands on the Bricks from noon to 8 p.m. featuring live music from The Hazel Miller Band (6 p.m.), Sonic Arcade and Many Mountains. Music starts at 1 p.m., ending just in time to catch Ralphie's Independence Day Blast at Folsom Field. Activities and an extended beer garden on the 1300 Block of Pearl Street and the Boulder County Courthouse Lawn. Parking on the holiday is FREE in City of Boulder Parking Garages.
Boulder: Ralphie's Independence Day Blast — Gates to he University of Colorado's Folsom Field open at 8 p.m. for entertainment followed by fireworks. Ride FREE HOP shuttles from downtown and Twenty Ninth Street Mall beginning at 7:30 p.m. Gates open at 8 p.m. The program starts at 8:30 p.m. with The Mad Hops jump rope team, Boy Scout Color Guard and everyone's favorite, Ralphie. Fireworks cap off the event at about 9:40 p.m.FREE Hop shuttles from/to Twenty-Ninth Street and downtown Boulder.
Broomfield Great American Picnic — Beginning at 5 p.m. in Broomfield County Commons Park with children's carnival ($8 unlimited play on inflatables, and $3 pony rides), concessions; 5:45 p.m. bike parade (open to all ages); 6 p.m. 17th Avenue All Stars perform; 7:15 p.m. FREE concert by the That Eighties Band, and 9:30 p.m. fireworks. Limited parking available at the Broomfield County Commons. Additional parking will be located at Legacy High School with shuttles provided from 5 p.m. to 11 p.m., 303-464-5530.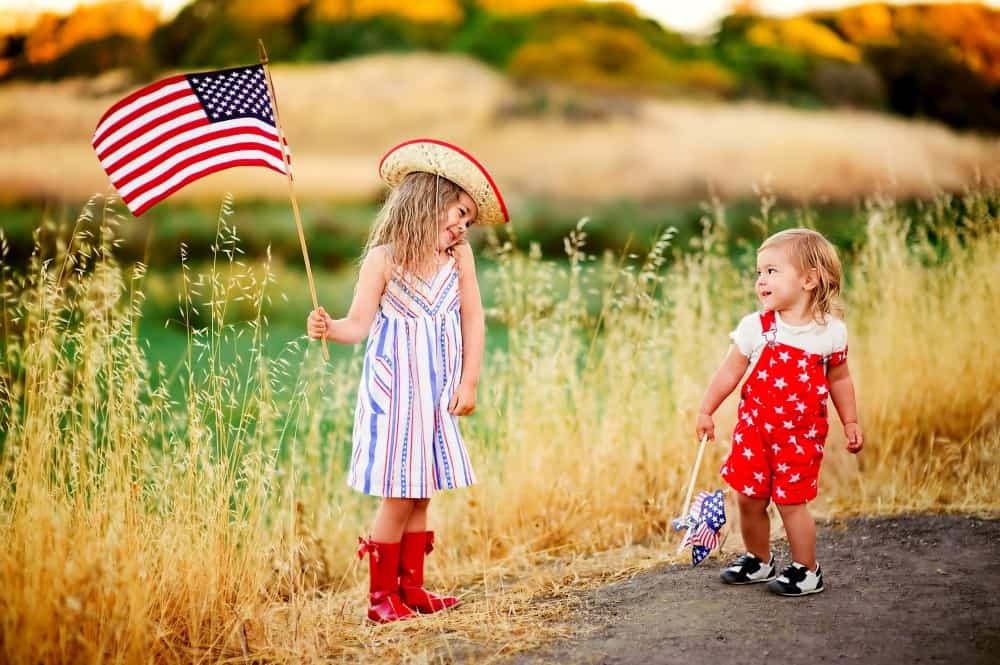 Castle Rock's Fireworks — No formal event this year. Fireworks show at 9:30 p.m., lasting about 15 minutes, shot off from the top of the Santa Fe Quarry butte above Red Hawk Golf Course, (just south of The Meadows on the west side of town). This high-flying show can be seen from almost anywhere in Castle Rock.
4th of July Carnival in Centennial — FREE food, carnival games, bounce houses, face painting, photo booth, kid's train, water slide, music and more from 10 a.m. to 1 p.m. Children are invited to decorate bikes, wagons, and strollers for a kid's parade beginning at 10:30am. 6700 S Colorado Blvd., Centennial. Parking is available across the street at the Salvation Army.
Colorado Rockies Post-Game Fireworks — The Rockies play the San Francisco Giants at 6:10 p.m. at Coors Field, followed by a huge fireworks display. Tickets start at $21.
Commerce City 4thFest — The annual 4thFest takes place at Dick's Sporting Goods Park. Pre-match festival starts at 5 p.m. on Burgundy Boulevard is and FREE to all. Includes obstacle courses, trampoline, ropes course, human foosball, laser tag arena, mechanical bull, live music and more. Largest public fireworks show in Colorado at 9:30 p.m. Colorado Rapids vs. Seattle Sounders at 7 p.m. Tickets start at $35. Parking lots open at 4 p.m. Limited parking so RTD bus and rail system is encouraged. Route 62 bus stop is at the stadium's front door.
Denver Outlaws Post-Game Fireworks — The Outlaws vs. the Boston Cannons at 7 p.m. One of the coolest close-proximity extravaganzas you'll ever see. Fireworks within the bowl at Mile High Stadium feature pyrotechnics paired with a show on the 220-foot wide Thundervision screen. Tickets start at $20 (including fees).
Englewood 4th of July Festival — From 3 p.m. to 10 p.m. at Belleview & Cornerstone Parks. FREE event (small fee for some activities and attractions) includes face painting, bungee trampoline, bounce castle and live entertainment. Dragondeer performs at 7 p.m. Fireworks at 9:30 p.m.Also Pirates Cove, Miniature Train and Petting Farm open at 10 a.m. in Belleview Park. Both parks: Belleview and Cornerstone are located near the intersection of W. Belleview and S. Windermere).
Estes Park Go 4th Festival — Includes more than 100 vehicles on display in the "Steam-to-Electric" Coolest Car Show from 9 a.m. to 3 p.m. at the Estes Park Events Complex. (Admission $5, $2.50 for kids.) Estes Village Band gives a FREE concert at 7 p.m. at Performance Park Amphitheater. Fireworks over Lake Estes at 9:30 p.m.
Evergreen Music Festival — 10 a.m. to 7:30 p.m. at Buchanan Park. Musical performances throughout the day. Bounce house and kids activities from 11 a.m. to 3 p.m. with food & drink available for purchase. British Car Shine & Show from 10 a.m. to 2 p.m. The Burroughs headline from 6 p.m. to 7:30 p.m. Admission: adults $10, teens 13 to 18 $5, kids under 12, active military and veterans are FREE. Parking is $5 at Buchanan Park and Rec Center and FREE at nearby lots. 1520 Evergreen Pkwy., Evergreen.
Fort Collins July 4 Celebration — Morning FireKracker 5K and fun run for kids (entry fees apply), 7:30 a.m. Parade at 10 a.m. along Mountain Ave. Starting at 4:15 p.m. enjoy an evening of music, food vendors and more at City Park. Fort Collins Symphony plays at 8:15 p.m. Fireworks show at 9:35 p.m. FREE Transfort shuttle service to and from the park starting at 5:30 p.m. from the Downtown Transit Center (DTC) and the CSU Towers parking lot.
Georgetown 4th of July — The days starts at 11 a.m. with one of the best small town parades around followed by the annual BBQ at City Park. After lunch, stroll through the many independently-owned shops in the historic commercial district located along and near 6th Street. Then, before dusk, head over to Georgetown Lake for a spectacular fireworks display at about 9 p.m.
Golden 4th of July Festival — Annual festival in Lions Park from 11 a.m. to 9:30 p.m. FREE rides and face painting. Union Gray plays from noon to 3 p.m., followed by Kerry Pastine and the Crime Scene from 3:30 p.m. to 6 p.m. Something Underground takes the stage at 6:30 p.m. Food and beer concessions. Fireworks at 9:30 p.m. 1300 10th St.
Green Valley Ranch Concert & Fireworks — New Sensations plays FREEconcert at 6:15 p.m.; then headliners The Wash Park Band at 7:40 p.m. at Green Valley Golf Club followed by a fireworks display choreographed to popular music. Food and drink available for purchase. Free shuttle service from 10 locations from 6:15 p.m. to 10:30 p.m. Check here for schedule and details. 4900 Himalaya Rd., Denver.
Highlands Ranch July 4th Celebration — Celebration starts at 4 p.m. at Highland Heritage Regional Park with balloon twisters, face painters, games, inflatables, live music and fireworks at 9:30 p.m. Tickets: $1 each. Tickets are needed for rides and games, which cost between 1 – 7 tickets each. No refunds. Tickets may be exchanged for merchandise such as beer, pop, water,  kiddie rides, etc. Tickets are not accepted by food vendors. Shuttles run from Highlands Ranch High School and Rock Canyon High School to and from the park.
Lafayette 4th of July at Waneka Lake — Lafayette parties at the lake from 4 to 10 p.m. with food, beer and wine concessions, face painting, balloon sculpting, bounce house and other kids' activities (some for a fee). Chris Daniels & The Kings perform. Fireworks at dusk. No shuttle service provided. The Park is at 1600 Caria Dr., 303-666-9555.
Lakewood Big Boom Bash — New FREE community Fourth of July celebration at Jeffco Stadium includes kid's lawn games, arts and crafts vendors, food trucks and beer garden starting at 5:30 p.m. A 20-minute fireworks display choreographed to music from MIX 100 shoots off at dark, about 9:15 p.m.
Littleton Fourth of July Festival — FREE fun, entertainment and games in Belleview and Cornerstone Parks starting at 3 p.m. Food concessions available. Dragondeer band performs at 7 p.m. Fireworks show launches from the baseball fields at Cornerstone Park at about 9:30 p.m. No alcohol or personal fireworks (including sparklers) allowed. Please leave pets at home. 5150 S. Windermere St.
Longmont TinkerMill 4th of July Carnival — From 4 p.m. to 10 p.m., fun activities, live entertainment, and the best view of the Longmont fireworks display. Carnival includes "Water Wars" water balloon launchers, trebuchet, dunk tank, food trucks, beer, TinkerMill MakeSale, games and more. Fireworks start at 9 p.m. (launched from the Boulder County Fairgrounds.) Bring your own chair. Runs from 4 p.m. to 10 p.m. Entry is free, with a suggested donation of $5. 1840 Delaware Place.
Louisville Fourth of July Celebration — FREE family-friendly event at the Coal Creek Golf Course from 6 p.m. to 10 p.m. Face painting, jumpy castles, games, live music by the Boulder Concert Band and food trucks on site. Fireworks at 9:30 p.m. No parking at the golf course so use the free shuttles from 6 p.m. to 11 p.m. from Louisville Recreation Center or Home Depot.
Loveland July 4th Celebration at North Lake Park – FREE activities and displays all day starting at 10 a.m. with a flag raising ceremony. Plus enjoy games, train rides and tons of food booths. Loveland Concert Band takes to the Hammond Amphitheater stage at 8 p.m. A 30-minute fireworks show begins at 9:17 p.m. over Lake Loveland.
Niwot's July 4th Celebration — Pancake breakfast, 7:30 to 10:30 a.m. at Niwot Market ($5 for adults and $3 for kids) for pancakes, sausages, eggs, green chiles, orange juice and coffee. At 9 a.m. concert by Niwot Semi-Marching Free Grange Band. Bicycle decorating starts at 8:30 a.m. and parade beginning at 11 a.m. with vintage cars, color guard, pets, decorated bikes, line dancers and citizens young and old. Parade runs from Cottonwood Square, across Niwot Road, along 2nd Avenue to Murray Street. Firehouse Museum open for tours before and after the parade.
Northglenn 4th of July Family Festival — 7 a.m. to 10 p.m. All day event including Pancake Breakfast, Pedals and Paws Patriot Parade, 4-mile run, car show, bounce houses, pedal boats, Duck Derby, bake sale, Beer Garden and concert by Last Men On Earth. Food & community booths open at noon. Fireworks display set to music at 9:30 p.m. over Webster Lake. E.B. Rains Jr. Memorial Park across from City Hall, 11801 Community Center Dr.
Observatory Park 4th of July Parade — University Park neighborhood celebrates the 4th of July at Observatory Park. Handmade non-motorized floats parade along Warren Street between Milwaukee and Fillmore starting promptly at 10 a.m. Festivities run until noon. Music by the VFW Band and a fire truck is on hand. Refreshments for sale.
Park Hill 4th of July Parade — The northeast Denver tradition starts at 1:30 p.m. and runs on 23rd Ave. from Dexter St. to Krameria St. Includes floats, bicycles, costumed characters, classic cars, a marching band and more. The parade ends about 3 p.m. at the Kearney Street Fair on the 2200 block of Kearney with food, live music, kids' activities and more.
Parker Stars and Stripes Celebration — 6 p.m. to 10 p.m. at Salisbury Park. FREE bounce houses, slides, games, inflatables and climbing wall. (Small fee for face painting and tot train.) Mobile zip line is $5 per ride. Food and live music. Six Million Dollar Band performs at 6 p.m. Then fireworks at 9:30 p.m. set to patriotic music. Parking for 2,500 cars available at the park for $10, cash only. No alcohol, tents or canopies. Coolers and picnic items are okay. ATMs on site. Salisbury Park, 12010 Motsenbocker Rd.
Stapleton Pancake Breakfast & Parade — Start with a pancake breakfast at 9 a.m. ($5/adults, $3/children or family 4-pack for $12) at the Fountain Pavilion in Central Park, followed by an old-fashioned parade with bikes, trikes, wagons and scooters beginning at 10:30 a.m. at the Fountain Pavilion.
Thornton 4th of July — 4 p.m. to 10 p.m. Beer garden & food vendors, FREEThornton Community Band performance at 5:15 p.m., presentation of colors, Kory Brunson Band at 7:30 p.m. Skydivers jump at 9:30 p.m. As soon as parachutists land, the fireworks start. Parking details here. Carpenter Park Fields, 11000 Colorado Blvd.
Westminster 4th of July Celebration — Kids Activity Zone and food vendors open at 4 p.m. A FREE concert by FACE starts at 7 p.m., followed by fireworks at 9:15 p.m. Have fun in the Activity Zone playing on jumping castles, slides and more. Parking is VERY limited. Use the FREE shuttle bus from many locations in Westminster and Hyland Hills. Grills, personal fireworks and glass containers are not allowed at the event. Westminster City Park, 10475 Sheridan Blvd.