Support Your Local Business
As COVID-19, also known as coronavirus, continues to sweep through the country, major cities are shutting down as a way to mitigate the quickly spreading illness. Local Denver businesses, restaurants, and bars are now limited to a gathering of 10 folks or less, and many of these establishments are either opting to or are being forced to lock the doors for the next eight weeks.
The City of Denver recently announced that there would be a mandatory closure to any space which does not serve food, with those locations being forced to supply only delivery and take out options, if there is enough space inside the facility to maintain the six-foot required distance between persons.
For many bars and restaurants, this could be detrimental, and only time will tell what the lasting impact. However, there are still a few who are hanging on and will remain open for business, to those who can afford to purchase delivery. We have listed a few local Denver spots at which you can still get your tasty favorites while  supporting a small business during these unnerving times.
In addition to delivery and take-out you can also purchase gift cards from most local stores and restaurants. This is immediate cash for their business that you can use when things calm down.
Here are some local business' that are offering delivery
As things shift with the current situation, make sure to check each restaurant's websites or social media channels for restaurant-specific updates.
Aurora
Arvada
Broomfield
Commerce City
Denver
Englewood
Erie
Evergreen
Golden
Greenwood Village
Lakewood
Littleton
all 4 locations are open. We have cupcakes, sugar cookies, assorted brownies and assorted cakes ready to go. Each location has different hours, so please be sure to call your local bakery.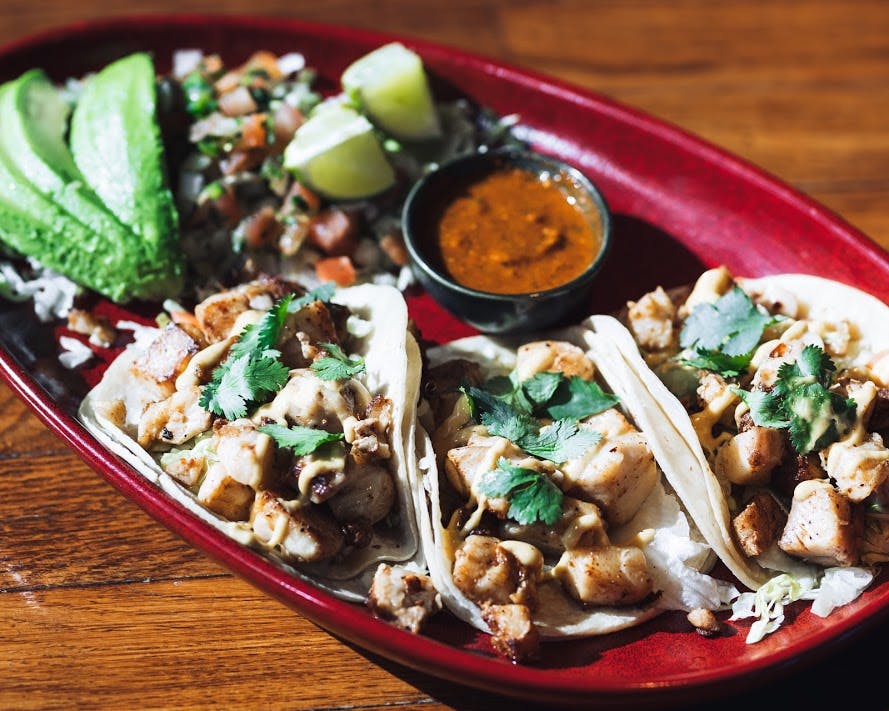 Family owned and operated since 1990 and happily serving southeast Denver for almost 29 years!
Sushi Katsu is offering a drive-in style dining experience during this time. The wait staff will even roller skate your orders to you while you dine in your car.

BEGINNING 03/17 WE WILL BE PICK-UP/DELIVERY ONLY! NO DELIVERY FEE/NO ORDER MINIMUM WITHIN A 6 MILE RADIUS! 303-832-7313
IN ORDER TO BEST SUPPORT OUR COMMUNITY AND STAFF, WE ARE NOW PROVIDING OUR OWN DELIVERY SERVICE. BY CHOOSING TO ORDER THROUGH US, YOU WILL BE HELPING SUPPORT OUR STAFF DIRECTLY. CALL US TO PLACE AN ORDER, AND WE CAN DELIVER WITH ZERO CONTACT AND NO DELIVERY FEES.
he Goods Restaurant is a community focused foodie eatery, with a little something for everyone. Vegan, vegetarian, and gluten free friendly, along with awesome eats for carnivores as well.
As a friendly neighborhood restaurant featuring dinner, brunch, and bar, we truly care about our customers and desire to provide an extraordinary dining experience for all.
The Mercury Cafe is powered by the Wind and the Sun. We serve Local, Organic Food, and Community is our purpose.
We are a three ring circus with Music, Dance, Theater & Poetry. In the Rose Dining Room you can expect quiet beautiful Jazz & Classical Musicians. In the Jungle Dining Room you will find song with Jazz, Concerts, Community Theater, Flamenco, Opera, Poetry, Films, and later in the evening, up and coming Indi music Bands. In the Dancehall expect concerts, Swing, Salsa, Tango, Blues and Samba and Dance Classes, BirthdayParties, Weddings, Receptions & other Special Events.
Denver Milk Market is an all-local, all-wonderful mix of take-away and dine-in restaurants and bars run by Colorado chef Frank Bonanno. Denver Milk Market, a 16-venue cornerstone of the historic Dairy Block, aims to draw in travelers, visitors, neighbors and fans to shop a little, drink a little, eat a little and celebrate a lot in the very heart of the Ballpark Neighborhood here in Denver.
IF YOU DON'T SURPRISE YOUR FRIENDS WITH TACOS, ARE YOU REALLY FRIENDS? Dos Santos is offering delivery and order pick-up during this time. They also have options to purchase gift cards.
That Summer of Chicken—of blistering, crispy, delicious, juicy fried chicken—is resurrected for you here. The chicken comes naked, too, or simply roasted for bringing home, but we recommend the eyebrow-melting version, that, if we're lucky, might remind you of what the masters make (with Bourbon Apple Cider to cool the burn).
For[a]ged restaurant is a culinary-inspired concept that will unite craft and cuisine. The For[a]ged brand is committed to offering a menu based on the relentless pursuit of thoughtfully chosen local, international and seasonal ingredients. The restaurant will have three different dining experiences which will include an upstairs mezzanine with a raw bar and intimate seating, two private dining rooms designed for meetings and private events and a large whiskey driven bar/lounge.

We are open and taking orders! Family Packs Forever!
Call 303.988.2749 | pigginout.com/about
Be safe & healthy to all of our friends and families!
We're all in this together! Our teams are doing everything in our power to ensure that our friends, families and communities stay safe. We wish you all the very best health and hope to see you very soon.
Today at 4pm we begin our pay-what-you-can community meal service for curbside pick-up or FREE delivery. Arcana from Afar. We are in this together.
Arcana staff will begin answering the phones at 1pm, feel free to leave a message starting now. This is a brand new service for us, so we will be learning as we go. We will not be "saving ourselves"; the industry is devastated and nothing is changing that right now. This program is about finding a way for us to support our staff, our community, and those in need, of which there are many. It is our honor, and we are taking it seriously. We will grow and adjust this program based on need and demand. There is a chance we will run out of food, if that happens, we will have double tomorrow, and so on. If you or someone you know is hungry, call us. We've got your back, really. Some meals are available for free, some have a minimum donation. We don't have "rules & restrictions" going into this, we will make them us as we go. The world is different today, tomorrow is up to us.
We love you all. We are in this together.
Uncertain times bring tough decisions. With a situation no one we know has faced-it is difficult to understand the right thing to do. IN our efforts to support our employees as well as our community. TAG Restaurant group will continue to operate our locations as we are able. Take out is available at all locations 20% off through the end of March. Please call any TRG location to place your order and coordinate curbside pick up.
These local grubs have also been listed as remaining open and available for takeout/delivery:
Additionally, many spaces are still offering online shopping of their merchandise, even if the doors are temporarily closed.
If you know of more businesses that are open and in need of business, please contact [email protected] so we can add them to our list!